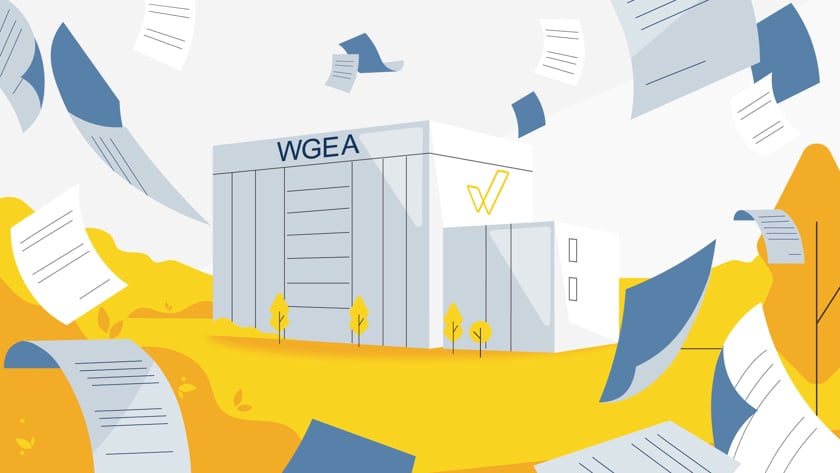 Project Details
Client: WGEA
Animation Type: 2D, animation
It's 2021. And somehow we're still talking about paying people based on merit rather than gender. And it's not an idle conversation or a "well this obviously doesn't work so let's just change it"… no we're still having to CONVINCE people that this is an unjust and unfair system. Despite our frustration at this system, we think it's a fight worth having and that education is always the best pill for the ails of the world.
"The phone rings, in the middle of the night,"
We've worked with the Workplace Gender Equality Agency a couple of times now and it's always been an absolute pleasure. They demand excellence and are sure of what they want. Sometimes that's code for annoying but in this case, they're wonderful to deal with and their standards just ensure we deliver a quality end product.
"When the working day is done"
So we pitched some ideas and they weren't hitting the mark. We revised and regrouped. We pitched again. This time we had it and it was time to sketch and colour and take the concept from ethereal to the actual. Our team worked hard. They tried to create a new look and feel while staying true to the aesthetic that they started with so there was connective tissue.
"That's all they really want…"
It worked. The client was thrilled. That's not to say there wasn't still work to be done. Some of the ideas we'd had that sounded great on paper just didn't translate into visuals that captured the message they needed to. Another client probably wouldn't have batted an eyelid but with a topic as delicate as this every moment matters. So we fixed and we polished.
"Girls just wanna have fun (and get paid in accordance with the work they've done)"
We did it. Got there. Created and delivered a video that didn't just meet their expectations but exceeded them and meant we were able to play a small little part in hopefully moving the needle a little.