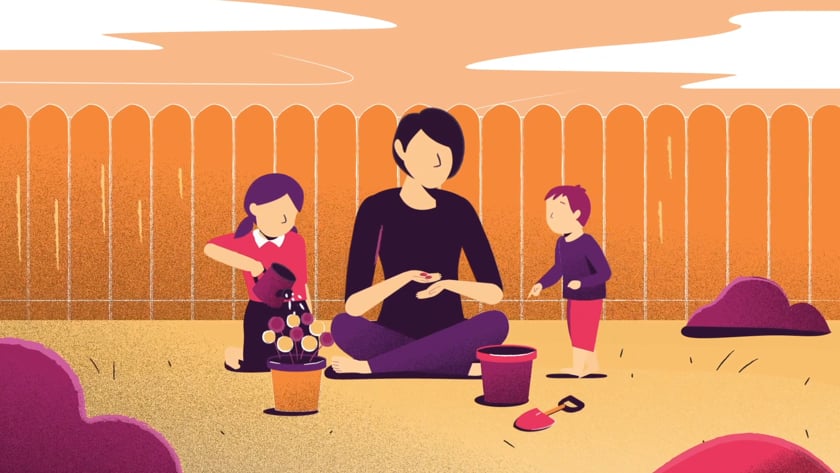 Project Details
Client: Benevolent Society
Animation Type: 2D, motion graphics, character, animation
"It takes a village" is a phrase often thrown around but forgotten just as quickly. The Benevolent Society is deeply committed to protecting the most vulnerable amongst us by helping pull together resources, government and otherwise, to ensure there really is a village surrounding, supporting and nurturing them.
They came to us with the idea of creating something that could help them launch. They loved our ideas so much they commissioned a second video on the spot.
Launching
A brand new idea is always a tough one to sell. So we needed to find a way that would contextualise the Benevolent Society's intent.
As they discussed the problems too many families, parents and children face on a daily basis it was clear that a one size fits all approach was unlikely to connect with anyone. So we needed to be specific. We needed to find an individual's experience and by drilling down and focusing on their specifics, it would make its resonance universal.
We can't help ourselves though and also created a concept for something a little more figurative, they loved it and we'll let you know when it launches.
Building "the village"
We wanted something that felt at once relateable but uniquely Australian. So we started with elements around us. We looked at local buildings, schools, homes and drew inspiration from them to create something that didn't feel "created". (Don't you hate when producers say dumb stuff like that?)
Once we had some design references it was time for a colour palette. What would stand out? What would help us define the world that our story was existing in but still keep it "on brand"? The burnt buttery gold that we went with feels both very Australian and "hot" but at the same time comforting.
Success
Benevolent Society had some strong ideas about what would work and what felt "like them". So we threw ideas back and forth and landed on a look and a feel that their team and ours felt would work thematically and conceptually.
Then it was time to animate and bring this little family's struggle to life. The results helped Benevolent Society launch and clocked up thousands of views in their first couple of days.
We can't wait to show you what comes next…